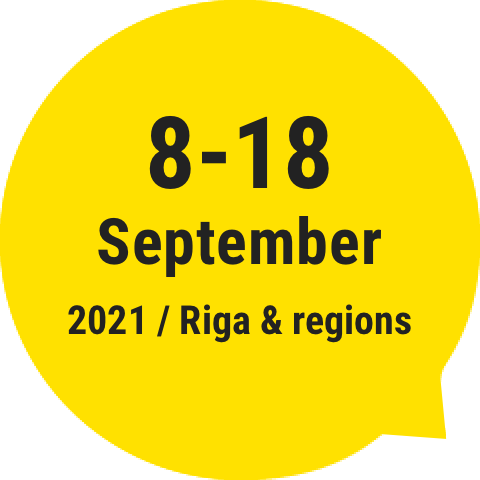 Programme
A THOUSAND WAYS. Part II: An Encounter
600 HIGHWAYMEN (New York)
8 - 18 September Arts center NOASS | €5
A project for strangers in which you are the actor and you are the audience
You and a stranger meet at opposite ends of a table, separated by a pane of glass. Using a script and a few simple objects, a simple exercise of working together becomes an experience of profound connection with another person.
A performance about communion, distance, and reconnection from one of the world's most acclaimed nontraditional theater companies. Guided by a score of instructions, questions, prompts, and physical directives, people who have never met build a series of performances for one another.
A Thousand Ways explores the line between strangeness and kinship, distance and proximity, and how the most intimate assembly can become profoundly radical.
Performances by 600 HIGHWAYMEN can be attended without the Covid-19 certificate. A THOUSAND WAYS. Part II: An Encounter is a 1:1 performance where two people at an epidemiologically safe distance.


Accessibility
Description of access: NOASS is a raft attached to the AB dam; to enter, you must get on a different floor level, people with mobility impairment need assistance.
Important Information for Part Two: An Encounter
Because this experience is for you and one other audience member, it cannot take place without your presence.
What COVID-19 safety protocols are in place for this event?
Face coverings are required throughout the duration of the event. The two audience members will be seated across from one another and separated by a clear partition. Hand-sanitizer units are placed throughout the building. There will be no physical contact between audience members or with staff. We will be sanitizing chairs and surfaces within the venues after every performance.
Can I participate in this performance with another member of my household?
The experience is for two people who do not know each other.
What if I did not attend Part One: A Phone Call?
Each part is a self-contained, complete artistic experience. Feel free to attend Part Two if you didn't have a chance to attend Part One.
What will I be doing?
You'll be sitting across from someone, reading (sometimes aloud and sometimes in silence) from a stack of notecards. Sometimes you'll be given things to say or small tasks to do. You and the person across from you will stay seated at the table the entire time.
What else do I need to know?
Due to the intimate nature of this experience, we cannot accommodate late arrivals.
Total runtime: 45–60 minutes. Recommended for ages 16 and up.
ABOUT ARTIST
Since 2009, 600 HIGHWAYMEN (Abigail Browde and Michael Silverstone) have been creating live theater that, through a variety of radical approaches, exposes the poignant inherence of people when they gather together. Their work is part theatre, part dance, and part contemporary performance and civic encounter. 600 HIGHWAYMEN has been called "the standard-bearers of contemporary theater-making,'' by Le Monde, and "one of New York's best non-traditional theater companies," by the New Yorker. They won the Obie Award, Switzerland's ZKB Prize, and were nominated twice for the Bessie Awards.
CREDITS
Written & created by: Abigail Browde & Michael Silverstone
Dramaturg & Project Design: Andrew Kircher
Executive Producer: Thomas O. Kriegsmann / ArKtype
Line Producer: Cynthia J. Tong, Sami Pyne
Local Producer: Didzis Ruicēns, New Theatre Institute of Latvia
Translator: Gundega Laiviņa
Photo: Everything Time Studio
Supported by: Mid Atlantic Arts through USArtists International in partnership with the National Endowment for the Arts, the Andrew W. Mellon Foundation, the Howard Gilman Foundation and the Trust for Mutual Understanding
This production was commissioned by The Arts Center at NYU Abu Dhabi, Stanford Live at Stanford University, Festival Theaterformen, and The Public Theater, and was originally commissioned and co-conceived by Temple Contemporary at Temple University. Original support for the production was provided by The Pew Center for Arts & Heritage, Philadelphia.
11:00, 12:15, 13:30, 14:45, 16:00 (9.9 11:00 - 13:30)
Arts center NOASS
45–60 min
11:00, 12:15, 13:30, 14:45, 16:00 (9.9 11:00 - 13:30)
Supported by