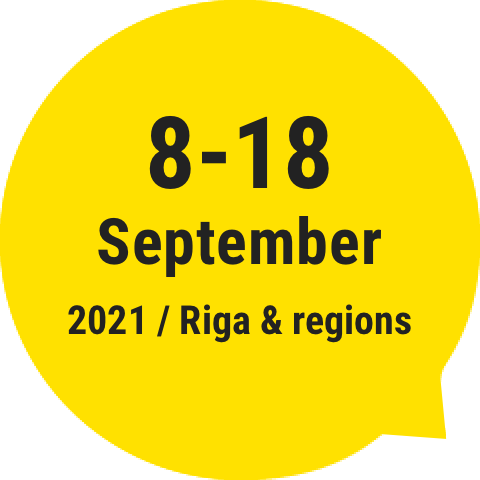 Programme
Your Words in my Mouth
Anna Rispoli (Brussels)
14, 16 September Bar "Sapņi un kokteiļi" | €10 / €5
What happens if people get together to talk about love? Your Words in my Mouth is a group discussion that immerses us in the private lives of several residents of Brussels. Among them a polyamorist, a football-mad teenage girl, a notary specialized in matrimonial contracts, a sex assistant for people with disabilities. Their relationships with love are radically different, but everyone attempts to find his or her place in the city's cosmopolitan nature. Rispoli and her two collaborators reconstruct this unlikely encounter in a venue usually reserved for an in-crowd. Members of the audience are invited to lend their voices to other people's words and play them.
To ensure the safety of our audience, artists and team, the attendance of the festival in person will only be possible when presenting a Covid-19 certificate that proves the fact of vaccination or recovery from the illness within the past six months and an identity document. Therefore, unfortunately, the festival may only be attended by persons 12 and up this year.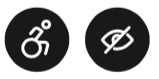 Accessibility
Description of access: mobile ramp at the entrance, the event will take place on the 1st floor. The show is suitable for visually impaired people.
ABOUT ARTIST
Anna Rispoli is an Italian artist living in Brussels. She works on the border between artistic creation and activism, to explore the triangulation between humans-cities-identities, as well as the possibilities to affectively appropriate public spaces. In her works Rispoli often reflects on intimacy and eroticism as political and civic factors, often unrecognized as such, and she is also part of the prototypical economic solidarity project Common Wallet, which pursues the concept of "polyamorous relationship with money".
CREDITS
Concept: Anna Rispoli with Lotte Lindner & Till Steinbrenner
Direction: Anna Rispoli
Artistic collaboration: Céline Estenne
Dramaturgic advice: Bart Capelle
Text written in collaboration with: A. (Bruxelles), B. (St-Gilles), C. (Schaerbeek), D. (Molenbeek), E. (Ixelles), F. (Uccle), G. (St-Pieters-Leeuw), H. (Anderlecht) & Princesse Mansia M'Bila
Design: Till Steinbrenner
Book design: Arnaud Lorne et Mariacarla Andrisani
Translation: Santa Remere
Producer: Marine Thévenet
Co-production: CIFAS, La Coop asbl
Photo: Bea Borgers
Supported by: Shelterprod, Taxshelter.be, ING, Tax-Shelter of the Federal Belgian Government, The Friends of KFDA. Originally produced by Kunstenfestivaldesarts.