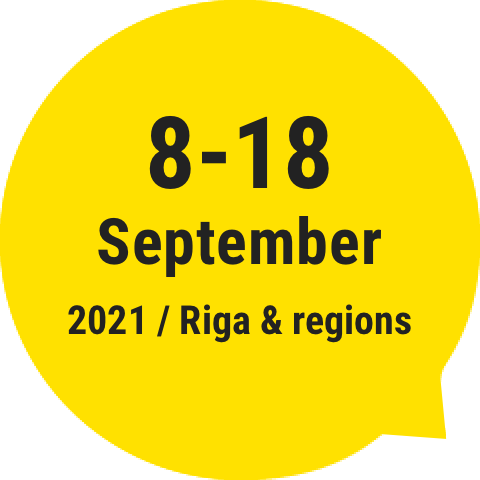 Programme
Diorama
Ingri Fiksdal (Oslo)
11 & 12 September Koklītes, Zvejniekciems | €15 / €10
The word "diorama" often refers to a three-dimentional model of a landscape, such as displayed in museums of natural history. In the French diorama theatre, invented by Louis Daguerre in 1822, the audience were sat watching big landscape paintings transform through skillfully manipulated light, sound effects and live performers. In her performance series Diorama, contemporary Norwegian artist Ingri Fiksdal uses choreography as a special effect or lens to change the way we perceive the world. Her performances reflect on the passing of time, on the slow change in landscape, and scenography as an ecological practice of bodies both human and non-human. The music is composed by Norwegian musician Jenny Hval and noise artist Lasse Marhaug, and shifts from a drone-like echo, to a punctured, industrial noise, to indecipherable whispering voices drifting into the landscape.
To ensure the safety of our audience, artists and team, the attendance of the festival in person will only be possible when presenting a Covid-19 certificate that proves the fact of vaccination or recovery from the illness within the past six months and an identity document. Therefore, unfortunately, the festival may only be attended by persons 12 and up this year.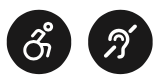 Accessibility
Description of access: transport adapted for people with reduced mobility will be organized to and from the venue. Assistance may be required on the site. Highly visual performance without text, suitable for deaf and hard of hearing viewers.
About artist
Ingri Midgard Fiksdal is a choreographer and performer based in Oslo, working in a variety of formats, from theater and dance to interdisciplinary experiments where the audience becomes an important part of the atmospheric visual and audible landscape. In 2019 she finished a PhD in artistic research at the Oslo National Academy of the Arts, and her work has in recent years taken her into discourses on perspective and privilege. Ingri is currently working on a number of projects addressing the intersection between the post-anthropocentric and the decolonial from a feminist perspective. Ingri is concerned with how practise and theory are entangled in her work in a way where neither is perceived as anterior to the other. In recent years her works have been performed at renowned dance and theater festivals in Brussels, Vienna, Rome, Salzburg, etc.
Credits
Concept & choreography: Ingri Fiksdal
Music: Jenny Hval and Lasse Marhaug
Dancers: Rannei Grenne, Louis Schou-Hansen, Marģers Vanags, Emanuēla Zvaigznīte, Ģirts Dubults, Laura Gorodko, Jana Jacuka, Marija Saveiko, Eva Krūmiņa, Agnese Bordjukova, Vilnis Bīriņs, Edvards Kurmins, Oskars Moore, Līga Ūbele, Ramona Levane
Original cast: Rannei Grenne, Louis Schou-Hansen, Jeffrey Young, Harald Beharie and Pernille Holden
Costumes: Fredrik Floen
Producer: Nicole Schuchardt
Local producers: Sandra Lapkovska, Nora Latiša
Originating commissioner: Situations
Photo: Istvan Virag
Implemented as part of ACT: Art, Climate, Transition project, supported by EU programme Creative Europe
Visual, non-verbal performance
* Bus available from the center of Riga at 18:30.
60 mins
Supported by