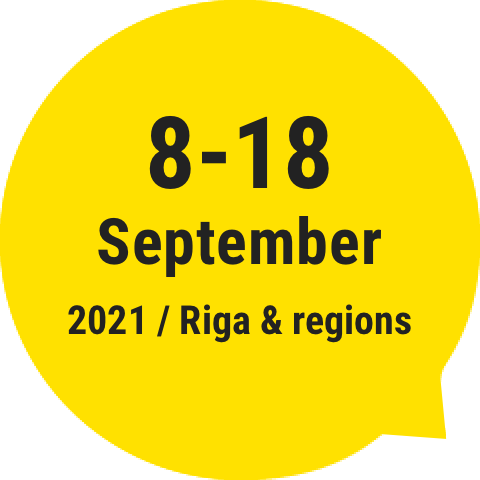 Programme
The Feast
Edible Alchemy (Berlin), Dita Lase & Teens (Riga)
8 September Sporta pils dārzi | €10
The Feast in the gardens of the Riga Sports Palace! On the opening night of the festival, young people will meet in the green oasis of the center of Riga where together with the modern alchemists they will turn cheap food ingredients into valuable taste enzymes. Delicious drinks, snacks and kitchen gold will be on table for the Homo Novus audience.
The Feast is a youth-led event – a journey into the world of bacteria, yeast and fermentation. Together with the Berlin artists' association Edible Alchemy and chef Dita Lase, we will ferment, salt, bake and feast on snacks made from food that others throw away. At the same time, we will discuss with the audience how and where we buy our food, how we use it and how much we throw away.
To ensure the safety of our audience, artists and team, the attendance of the festival in person will only be possible when presenting a Covid-19 certificate that proves the fact of vaccination or recovery from the illness within the past six months and an identity document. Therefore, unfortunately, the festival may only be attended by persons 12 and up this year.
ABOUT ARTIST
Edible Alchemy is an association of artists from Berlin who believe in the power of good bacteria. They have extensive experience in organizing master classes, performances and fermenting food in the urban environment. Dita Lase is a vegetarian master class teacher who inspires everyone to make unusual recipes and broaden the horizons of culinary skills.
CREDITS
Concept, creators: Edible Alchemy, Dita Lase & teens from Riga
Producer: Eva Johansone, Latvijas Jaunā teātra institūts
Illustration: Zane Kripe
Implemented as part of ACT: Art, Climate, Transition project, supported by EU programme Creative Europe, Goethe-Institut Riga, The Gardens of Sporta Pils
Language
In Latvian, suitable for non-Latvian speakers
Supported by