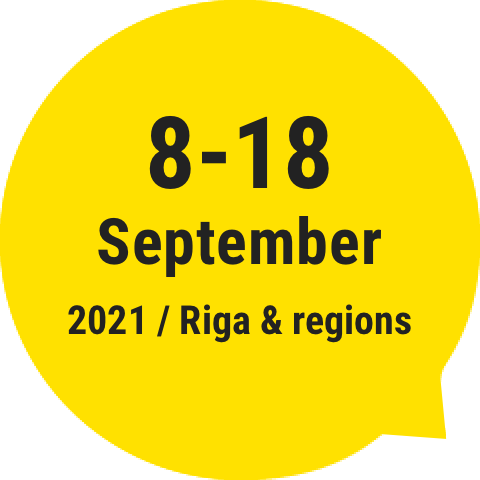 Programme
Guči fabrika
Cote Jaña Zuñiga (Santiago, Berlin)
8 - 18 September Vidzemes Market | Free event
How can we establish a new system to define the value of the objects that surround us? Guči fabrika is an investigative durational performative exercise, a joke, an unproductive production chain, a poor gift shop, a performative party where we investigate how to build a fabrika that can become an alternative production space with other working conditions and that can generate a product without apparent commercial value. It seeks to reflect on concepts such as value, cost and labor conditions in a system of mass production, and also proposes to investigate barter or exchanges instead of the use of money.
The invitation is to be part of this exercise where production, materials and labor routines will be put in check, in search of understanding how to transform the vision associated with the product, value and collective participation.


Accessibility
Description of access: we recommend arriving from Brīvības Street. You may have to overcome uneven coverage in the Market area. The events of the festival will take place in 3 venues in the market area, which are located close to each other. Go to the yellow pavilion.
ABOUT ARTIST
Cote Jaña Zuñiga is a visual artist, performer and cultural manager from Chile. She has developed guidelines for performance and artistic happenings linked with collective projects focused on citizen participation and research of engagement methodologies in specific communities. Her work developed in the past 5 years is framed in the collective creation and resignification of concepts.
CREDITS
Concept, artist: Cote Jaña Zuñiga in collaboration with local participants
Producer: Ieva Briede, Latvijas Jaunā teātra institūts
Photo: Cote Jaña Zuñig
Implemented as part of project BE PART. Supported by EU programme Creative Europe.
Language
in English, Spanish, Latvian
Opening 8.9 - 18:00 - 21:00
9, 12, 14, 15, 16, 17.09 12:00 - 18:00 | 10, 11, 18.09 14:00 - 20:00
Supported by