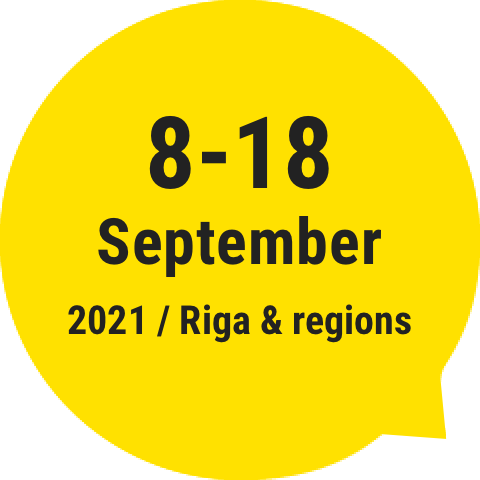 Programme
Seeking Unicorns
Chiara Bersani (Piacenza)
15 & 16 September Latvian National Museum of Art | €10 / €5
We know nothing about unicorns. They have disappeared and their trace has been lost, partially due to human greed, but the mythical animal itself has become a symbol of fragility and extinction.
In her solo piece Seeking Unicorns Chiara Bersani gives away her flesh, muscles, bones, eyes and breath to the unicorn. The mythical creature returns to us for a short moment to soon leave again to be with their kin. Chiara explores the political notion of the body and how it is interpreted by others.
To ensure the safety of our audience, artists and team, the attendance of the festival in person will only be possible when presenting a Covid-19 certificate that proves the fact of vaccination or recovery from the illness within the past six months and an identity document. Therefore, unfortunately, the festival may only be attended by persons 12 and up this year.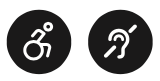 Accessibility.
Description of access: easy access from the Esplanade Park. The building has an elevator that stops at every floor. Accessible toilet available on site. Highly visual performance.
About artist
Italian artist and performer Chiara Bersani works mainly in the field of theatrical research and draws from contemporary dance and performing arts. As an actress/performer, she has worked with leading figures of the European contemporary scene, such as Alessandro Sciarroni, Rodrigo Garcia, Jérôme Bel. Chiara is interested in the body's political significance. In 2019, she was awarded the prestigious UBU Best Newcomer Award for Performers under 35.
Credits
Concept, performance: Chiara Bersani
Sound design: Fra De Isabella
Stage management: Paolo Tizianel
Light: Valeria Foti
Dramaturgical advisor: Luca Poncetta, Gaia Clotilde Chernetih
Movement coach: Marta Ciappina
Artistic advisor: Marco D'Agostin
Administrative advisor: Chiara Fava
Distribution, communication: Giulia Traversi
Production: Associazione Culturale Corpoceleste_C.C.00#
Photo: Roberta Segata Courtesy Centrale Fies
Latvian National Museum of Art
Language
In Italian, printed text in Latvian, English
Latvian National Museum of Art
Supported by